The 24-Day Challenge is a comprehensive supplementation and nutrition program designed to give your body the jumpstart it needs to help you reach your goals. There's something for everyone whether you are looking for weight management, energy, overall body composition or overall wellness. Each Herbal Cleanse box includes these two key products: ProBiotic Restore™ capsules and Herbal Cleanse tablets. For the complete system, use these two products as well as AdvoCare Fiber for the duration of the 10 days.

Proper absorption of nutrients such as carbohydrates, proteins, fats, vitamins and minerals is essential to maintaining a healthy body. However, periodic lifestyle changes may generate the need for a "fresh start" - that's where the Cleanse Phase comes in. On Days 1-10 of the 24-Day Challenge, you will take three products.
Herbal Cleanse System The AdvoCare Herbal Cleanse system can help rid your body of waste and prepare the body for optimal nutrient absorption with its unique blend of herbal ingredients.* Using a systematic approach, this 10-day system guides you through the daily steps for thorough internal cleansing and improved digestion.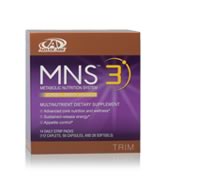 Metabolic Nutrition System™ - MNS®
During the Max Phase, you can choose from three Metabolic Nutrition Systems which all provide sustained energy, appetite control, core nutrition and overall wellness.*If you're not sure which system to use, AdvoCare recommends beginning with MNS
®
3, which provides you with a foundational level of appetite control and energy.* For a higher level of appetite control you can choose MNS
®
C
†
, and for more energy you can choose MNS
®
E
†
*.
All three formulations include: CorePlex® (our multivitamin), OmegaPlex®, ProBiotic Restore™ , thermogenic components and additional wellness supplements.